Series VISA: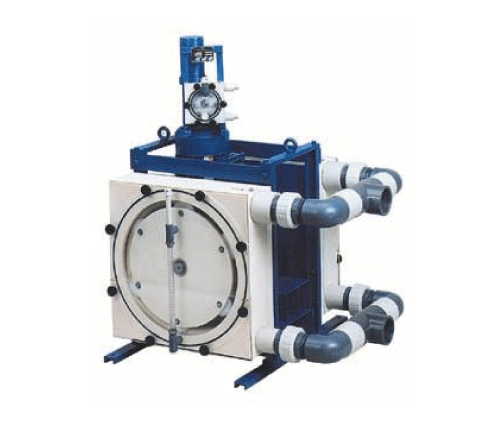 Single channel industrial pump in space saving design with corrosion resistent pump head (cradle). Hose material is Pharmed or equivalent (can be sterilized). Available with fixed or variable speed drive for transport or metering of thin to viscous liquids in the production of food, cosmetics, pharmaceuticals and fine chemicals.

Series VIP/SIC:
Single channel industrial pump in heavy duty rugged construction in close-coupled or classical long version.
Hose: textile reinforced thick walled rubber for pressures up to 15 bar. Excellent suction capability even with very viscous products, abrasion resistent, best suited for difficult products.